A Granite M.D. has the best selection of countertops to clients in the Las Vegas metropolitan area. We only offer the highest quality materials like granite, quartz, and marble for scratchproof, heat resistant, water and stain-proof countertops; and they come in a wide variety of colors and patterns that can match any kitchen.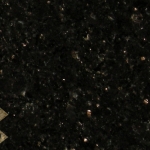 Black – the most popular countertop color as it blends elegantly with every kitchen type
Black Marble – very elegant, highly polished, with white streaks
Black Galaxy Granite – deep black with bright specks like a starry sky
Sparkling Black Quartz – black quartz crystals that blends with the deep black resin
White – brightens up any kitchen, gives a more spacious feel
Carrara White Marble – Iconic marble with gray hues, very elegant
Bianco Romano Granite – mimics a marble accent, with warm black and red hues
Arctic White – solid, clean, all white countertop
Beige – light and warm that blends well with any kitchen type
Barcelona Granite – white, beige, and cream with natural patterns
Chakra Beige Quartz – mimics the pattern of natural granites
Beige marble – warmer than white but just as elegant
Other Colors – Natural granite countertops have a wide variety of colors from natural brown, red, blue, and green shades. Quartz countertops have a higher color spectrum as it can be engineered into any color.
A Granite M.D. has installed thousands of countertops since 2001 for clients in Las Vegas, Henderson, Paradise, and North Las Vegas. If countertops are what you need, then we can provide you with the best options and the best deals.